Jessica Jefferson
My 10-year anniversary is coming up this month and I can't tell you how excited I am to reach this milestone. As for many couples, we have had our rough times but many more GREAT times. The only bummer is that we were going to celebrate on a cruise to the Caribbean … but alas COVID is still here.
Either way … as I think about my anniversary, I also think about the couples I have seen on TV and how much I love some of their qualities that I try to incorporate into my marriage. With that being said, I wanted to share my top 10 couples of TV, what I enjoy about their relationship and why I think that they actually could make it in real life.
Now, I know my couples may not match the couples on your list, since I am taking into account how their story would apply in real life and if a REAL-LIFE person would work through those issues. For example, Ross and Rachel are NOT on my list. I don't know if their relationship insecurities, trust issues, and sacrifices that have to be made to make their relationship work would work in real life. I know SUPER controversial LOL.
Without further ado here is my list (in no particular order), but keep in mind I write down MAJOR SPOILERS so be aware:
1. Leslie and Ben from Parks and Recreation – I can't tell you how much I love Leslie and Ben as a couple. They are beyond cute. Even in their beginning when Leslie acted like a schoolgirl anger towards a boy, how they choose each other over their careers, and how they pushed each other towards great things. They way that they fight for each other and expresses their appreciation and gratitude for one another is … #relationshipgoals! I mean … Ben introduced her to our President Joe Biden, even though there was a high possibility she would have left Ben for Joe LOL.
When I think about how couples who work in the same field can push each other towards greatness, I think of Leslie and Ben!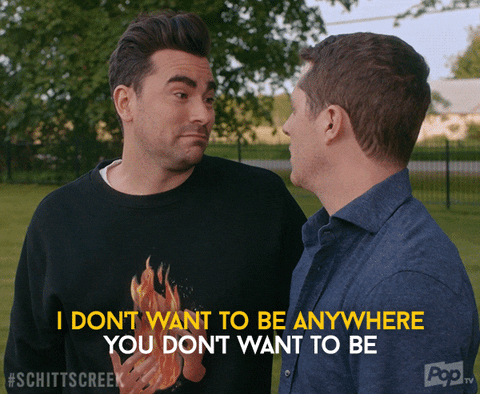 2. David and Patrick from Schitt's Creek – These two are SUPER adorable. There was obvious attraction on Patrick's part for David when they initially met that was undeniable, even those David was completely oblivious LOL. Patrick did what he could to help David create a foundation for himself outside of his family while asking for a little in return. He even serenaded him at the open house of his business! SO CUTE!
David is open and willing to help Patrick during his journey to open up to his parents about his sexuality, even though David's parents made it a bit cringy/hilarious. I love how David was going to stand by Patrick no matter his parent's reaction, which I love how open and accepting they were, and be with him.
I also MUST talk about how Patrick proposed. It was so meaningful and heartfelt, even though all I could think about was David must be EXTREMELY HOT in that sweater!
Plus lastly, how they both choose to stay in Schitt's Creek to create their own path together even though that would mean letting go of a lifestyle that David was fighting to get back to. Plus David buys them their dream house!!!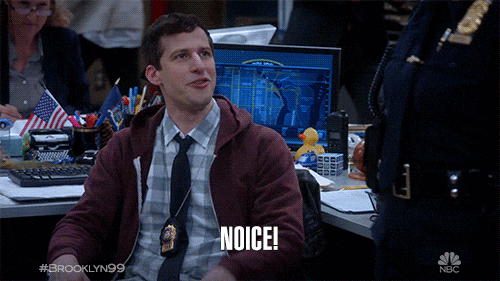 3. Amy and Jake from Brooklynn 99 – I know this choice is a bit unconventional but hear me out. Amy and Jake are opposite; however, they are willing to work together and take a piece of their partner to learn more about themselves.
I do appreciate how competitive they are, especially with the Halloween heists, that are playful yet serious at the same time. It reminds me of the video game competitions that I used to have with my husband … oh the days before having kids, seems so long ago LOL.
The only issue, because I need to point it out, is how they didn't talk about having kids before getting married. While this is a common issue that most couples face, it is important that couples talk about their future to ensure they are on the same page before getting married, not before a potential bomb blows you up in a hospital.
When they finally decide to have kids, they go through the struggle of conceiving. I love how supportive Jake was when Amy was obviously anxious about the idea of not being able to conceive naturally. During this episode, you can actually see how they are both willing to take each other's approaches openly while incorporating fun in it.
4. Dre and Bow from Blackish – Dre and Bow have a lot of the parenting qualities that I see with me and my husband, which is one of the reasons why I love them as a couple. They work together to parent their kids, even though sometimes they disagree. When they have those moments, they allow their partner the space to try things out.
Now I know some of you may point out how they separated for a short period of time, but for me this is extremely real. One, it showed how renovations for homes can be very stressful on a couple, plus that sometimes the need for space can be beneficial for a couple. Understanding that they did return after Bow's father died, it showed how Dre is going to show up for his wife even though they aren't together.
Plus … I love how open they are to going to couples therapy to work out their issues.
One thing I especially love about Blackish is how real the show can get. From talking about racial issues, societal inequality and even postpartum depression. The postpartum depression episode is one of the best representations of PPD that I have seen. So I have to give props to the show for talking about such heavy hitting and NECESSARY conversations plus props to Dre and Bow and how they handle it together.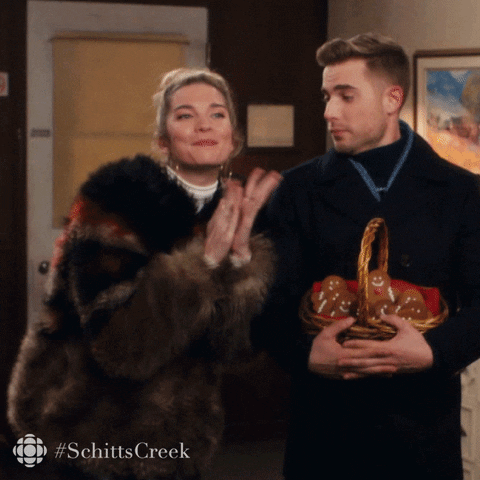 5. Alexis and Ted from Schitts Creek – Ok … I know what you are going to say. How can I choose Alexis and Ted if they are no longer together? Well, it is simple. Successful relationships, sometimes, are relationships where the two partners are no longer together. I believe that Alexis and Ted represent that statement really well.
They make a GREAT couple and obviously have a great connection. Even though the ended things because Alexis got cold feet, she quickly realized what she had but understood that she made a mistake and wasn't going to ruin his happiness because she didn't appreciate what she had.
Luckily, Ted also couldn't deny what he felt for Alexis and they soon began a really cute relationship. Ted helped Alexis be more open to things beyond her cell phone and really transformed her character to be a strong independent woman.
I really appreciated how their relationship grew and how they both understood that things had to come to an end. In terms of a healthy breakup, this was certainly a great example.
6. Jane and Michael from Jane the Virgin – I truly believe that Jane and Michael were supposed to end up with each other. I personally don't like the Jane and Rafael story line, as I don't think they would be applicable to real life. And … I get it, it is a television show and incorporates soap opera concepts into it. However, Jane and Michael are the BEST couple out of this whole show.
Michael is more than willing to wait to have sex with Jane out of respect for her values and even keeps her to those values. Michael even stands by Jane when she decides to keep another man's baby. That is a big ask.
Michael and Jane work together to build each other up, are completely open to discussing hard topics and are willing to put in the extra effort to make each other happy. When Michael is shot on their wedding night, Jane helps him recover his strength back. To show his appreciation, he has a cute "home honeymoon," to celebrate their marriage.
The CUTEST moment of their relationship is when Michael learns Spanish to recite his vows to Jane. It sucks that Michael "dies," I can't watch that episode without bawling my eye out. Even thinking about it makes my eyes water.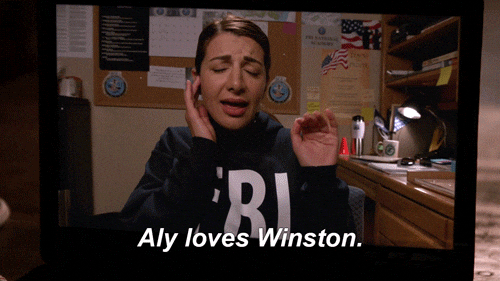 7. Winston and Aly from New Girl – A bit of an unconventional choice, but I stand by it. These two are super cute. Winston is a unique/quirky individual and Aly certain meets those standards. They compliment each other so well and have so much fun together that I would LOVE to double date with them.
Plus, I love getting to see this side of Winston who would do anything for his partner even when she does get really enraged during pregnancy. He would do anything for her and that is a quality that makes him a solid partner. Plus Aly is willing to accept all that Winston is and that is a lot, because she is a lot to handle herself.
8. Synclaire and Overton from Living Single – This one is definitely a throwback but definitely one worth mentioning. From the day they met, Synclaire and Overton had tremendous chemistry that you knew they would be together.
Synclaire and Overton just had a very understanding relationship, very open and extremely compatible. Honestly, I think they weren't given enough credit and were often downplayed by their counterparts, but their relationship was very solid and strong. I am actually surprised that they weren't sought after enough for relationship advice because they are truly #RelationshipGoals.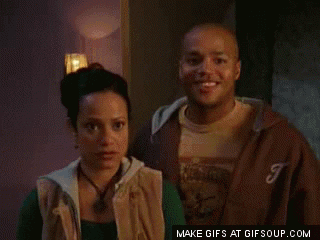 9. Turk and Carla from Scrubs – Another throwback that I don't think comes up enough when we talk about relationships. This for me is another representation of a couple that would make sense in real-world applications because their relationship was very real.
Their relationship delve into differences into titles since Turk was a doctor and Carla was a nurse who wasn't respected enough for her roles. It also took into consideration cultural differences and boundary issues. Not to mention the age difference between Turk and Carla, which I think they could of talked about just a little bit more.
The other thing that I appreciated really well about them as a couple and the series as a whole was that they weren't afraid to tackle hard issues like grief and loss. They were also another series that I think represented postpartum issues very well.
Carla always pushed Turk because he knew his potential and Turk was always supportive of Carla (even though it didn't communicate it so well). They are a good blend and again another couple that wasn't afraid to do couples therapy when things got rocky.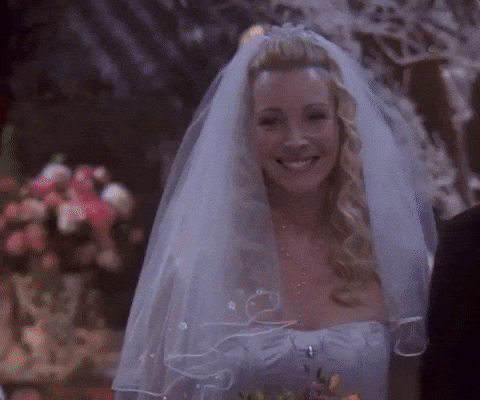 10. Phoebe and Mike from Friends – Ok … so yes out of the whole Friends series, I do think that Phoebe and Mike were the best representation of a couple that could be applicable to real life. Their story and how they became a couple is much more believable and easier to work through than their counterparts. They both are extremely compatible, have great chemistry and honestly have less struggles than everyone else.
While yes, they did break up, I applaud them for taking the time to understand that their expectations were very different before they took their relationship to the next step. Once Mike understood what he was missing out on, he realized that Phoebe is not his ex-wife. Something that a lot of partners struggle in doing.
They both are also very quirky which only helps to increase the intimacy between both of them, plus are open to each other's interested while having enough of their own. The one thing I enjoyed about their relationship that set them apart from the others is that they have time apart to engage in social activities with other people. The other couples were essentially always around each other or around the same group. It is important for relationships to have some sort of breathing room, which I think they both understood and respected.
So there it is … my top 10 couples that I truly believe would make sense and work in real life. While I understand that there are potentially other couples that I have missed (I understand that there are a BUNCH of other series that I haven't watched) there are aspects of each one of these couples that I would love to have in my own marriage.
Now, if you will excuse me, I have to go find a good anniversary gift for my husband. I hope you guys enjoyed my list! Have a good one!
Written by: Jessica Jefferson, Licensed Marriage and Family Therapist, Certified Perinatal Mental Health Counselor and Owner of Cloud Nine Therapeutic Services. My passion is working with couples who need assistance in navigating life's transitions such as: newly engaged couples, divorcing couples, and couples becoming new parents. I help them utilize strengths within themselves and their relationship to overcome challenges and find peace. I am here when you are ready to start the process to improve your relationship.